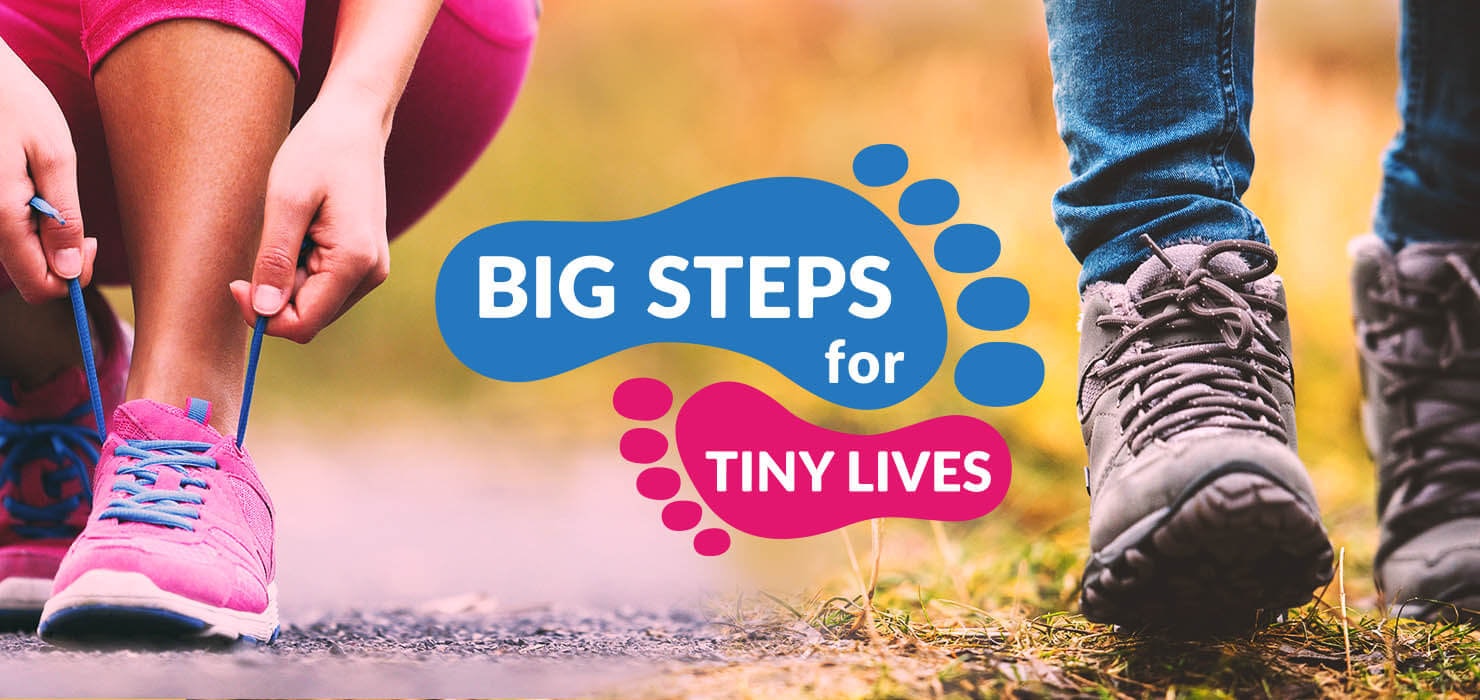 TAKE ACTION, TAKE BIG STEPS FOR TINY LIVES
Mark Baby Loss Awareness Week (9 – 15 October) by getting active and joining the fight for tiny lives. Choose to run or walk 5, 10 or 15k (or your distance of choice) to raise urgent funds for vital medical research to save and change the lives of babies and children.
TAKE BIG STEPS FOR BABIES BORN TOO SOON
Born prematurely at only 25 weeks, Elijah lost his fight for life at just 37 days old.
"Elijah led a very traumatic little life. He died sleeping on my chest in the small hours – that's when I joined the fight to stop premature birth" Elijah's mum, Jenny.
MAKE YOUR STEPS COUNT
We are currently funding projects to help babies and children, including research into premature birth, cerebral palsy, childhood infections, juvenile arthritis, leukaemia and some rare and distressing conditions.
Your steps make a difference.
£20 can fund an hour of a research midwife's time.
£40 can fund research to develop urgently needed treatments to save babies' lives.
£60 can fund an MRI scan to research how to treat children with sickle cell anaemia.
STEP TO IT FOR ACTION
What: Run or walk 5, 10 or 15k (or your distance of choice).
When: 9-15 October
Where: Anywhere you want.
Registration: It's free to register.
Fundraising: Please raise as much as you can!
ONE STEP AT A TIME
I pledge to run or walk...
To fund groundbreaking research to help find answers. Answers that can lead to cures, treatments and medical breakthroughs. Answers that save lives.
No child should suffer needlessly.

PREVIOUS BIG STEPS CHALLENGE LEADERBOARD
GET SOCIAL
Share your steps story with #BigStepsTinyLives.